The Magazine Exclusively for NACD Members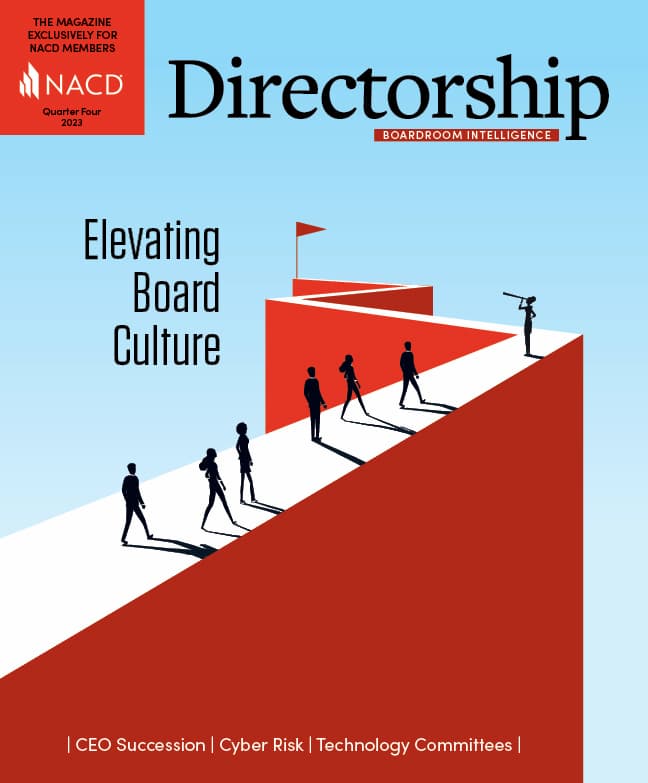 New
Fall 2023
Culture is the foundation of board and business effectiveness. This issue's cover story and other articles discuss this, in addition to cyber risk, technology committees, and CEO succession.
Online access to Directorship magazine is exclusively for NACD members.
Online Articles from Directorship®
The most up-to-date and noteworthy articles from our former BoardTalk blog.
Recent Issues
Back issues are exclusively for NACD Members
Summer 2023
In this issue: Artificial intelligence (AI)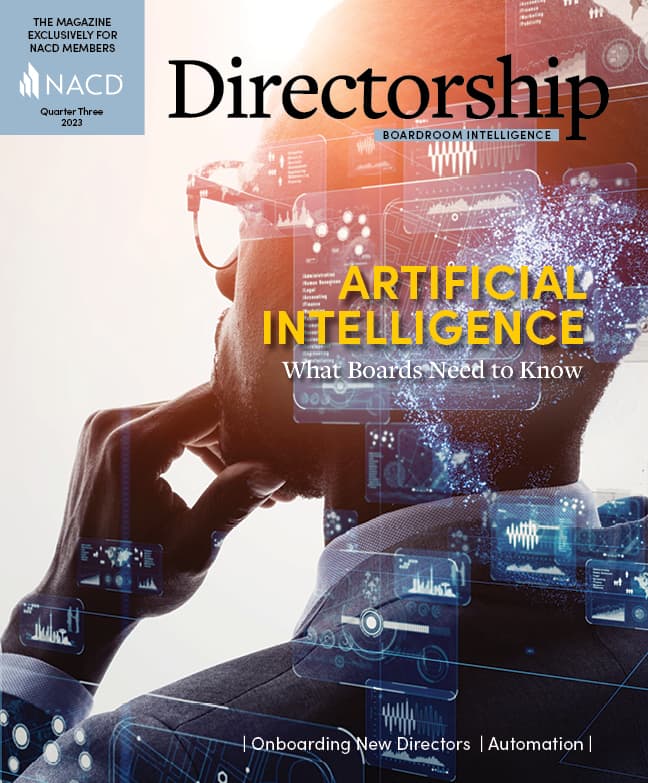 Spring 2023
In this issue: Failing banks, CEO succession, and proxy season.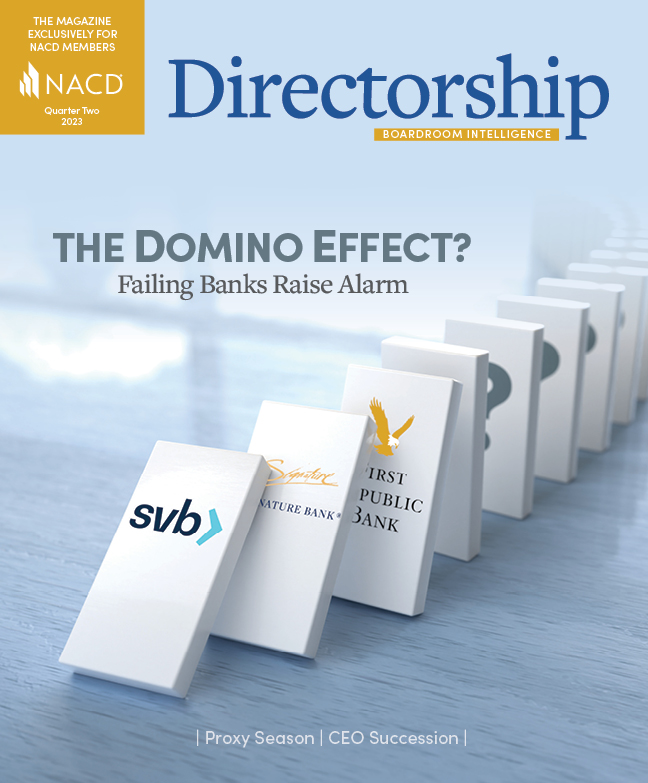 Winter 2023
In this issue: Bringing decision-making science into the boardroom, cryptocurrency, and the DE&I awards.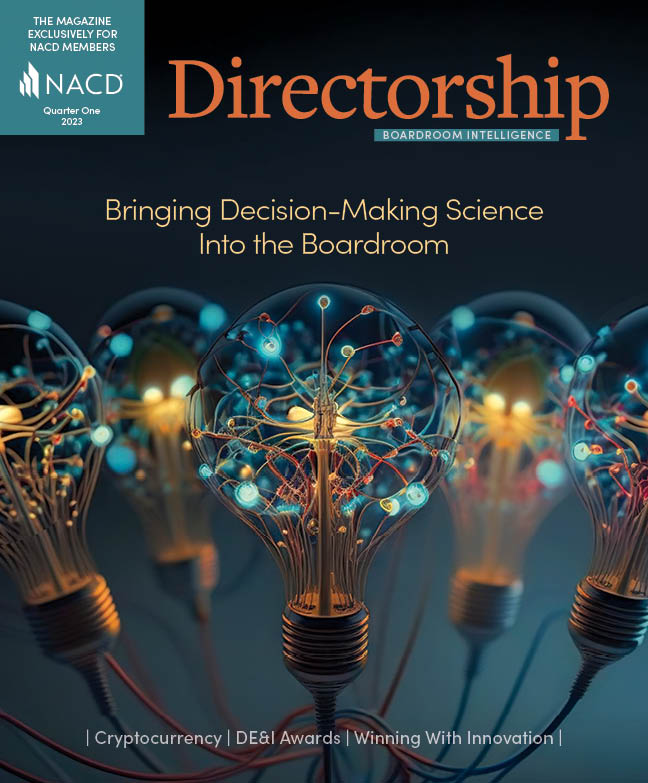 Fall 2022
In this issue: Transforming board ESG oversight, board culture, board diversity, and the IPO market.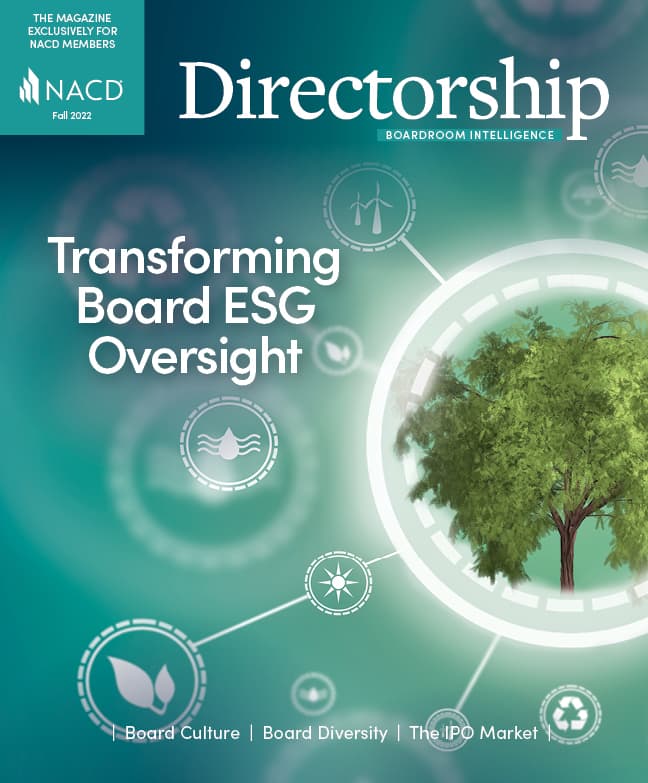 Back Issues
From the archives of Directorship magazine, access full issues through 2021.
Summer 2022
Lessons from the Global Financial Crisis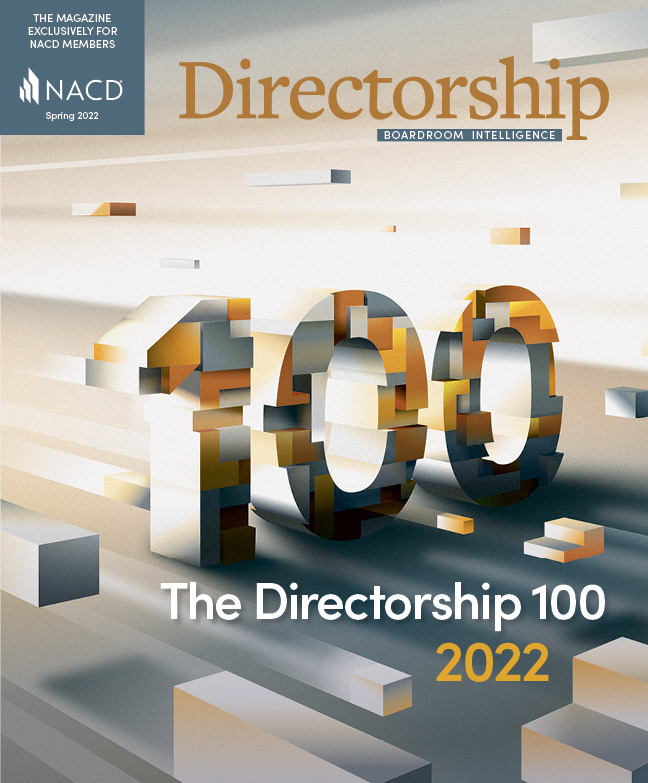 Spring 2022
The Directorship 100, 2022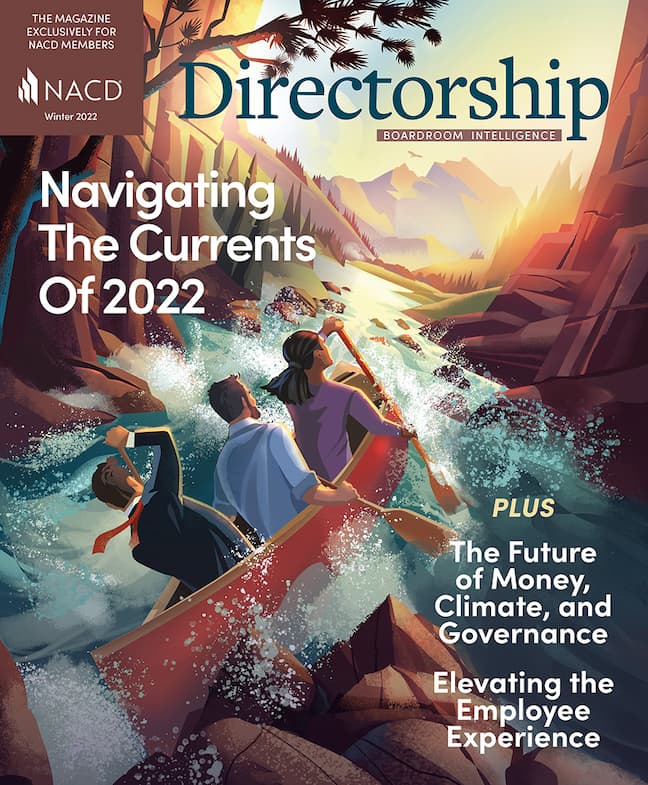 Winter 2022
Navigating The Currents of 2022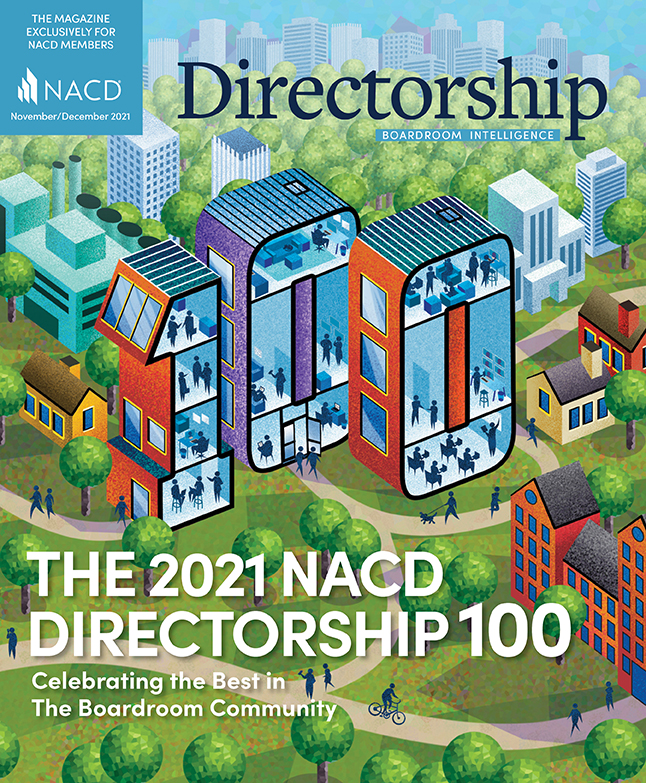 November–December 2021
The 2021 NACD Directorship 100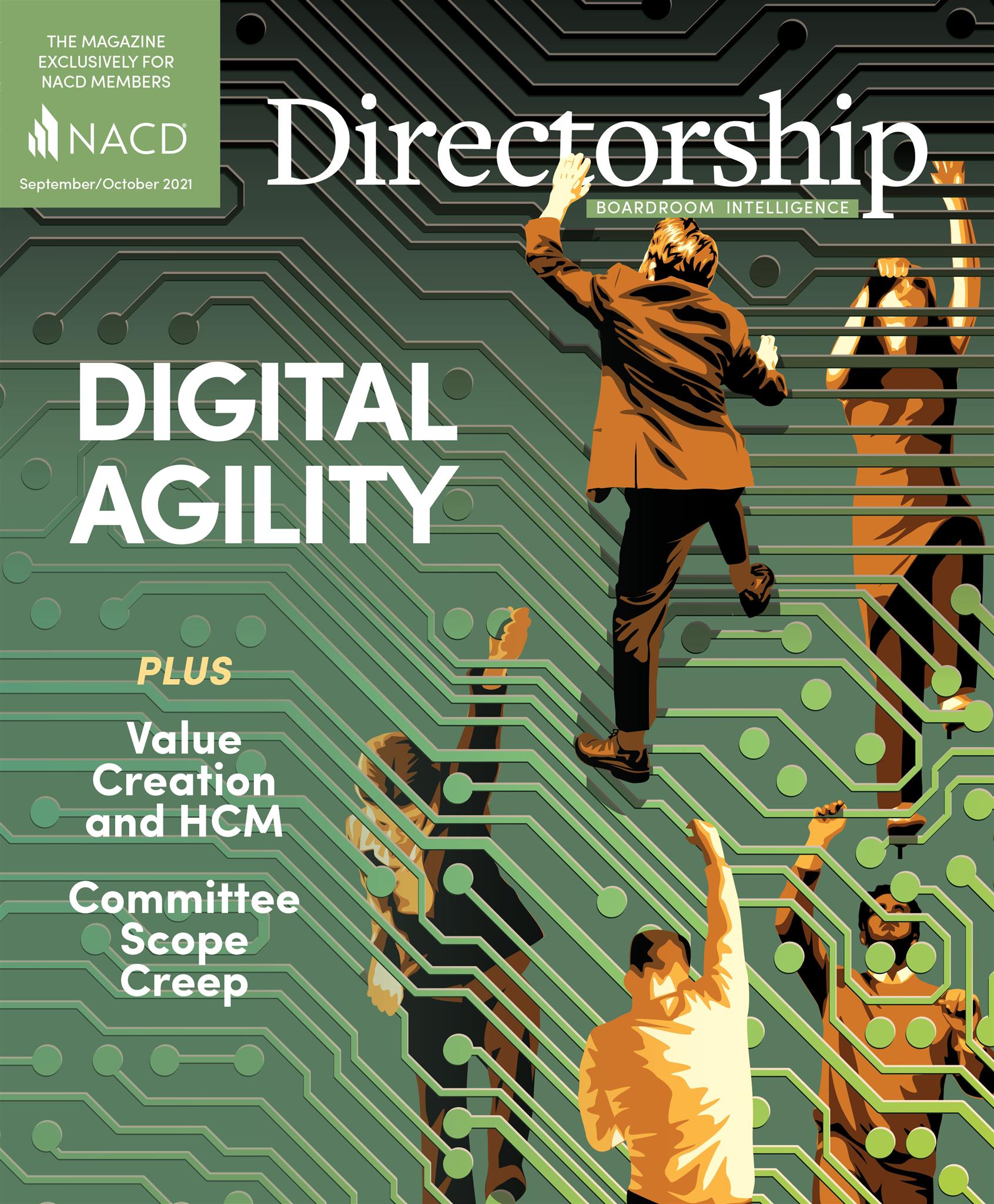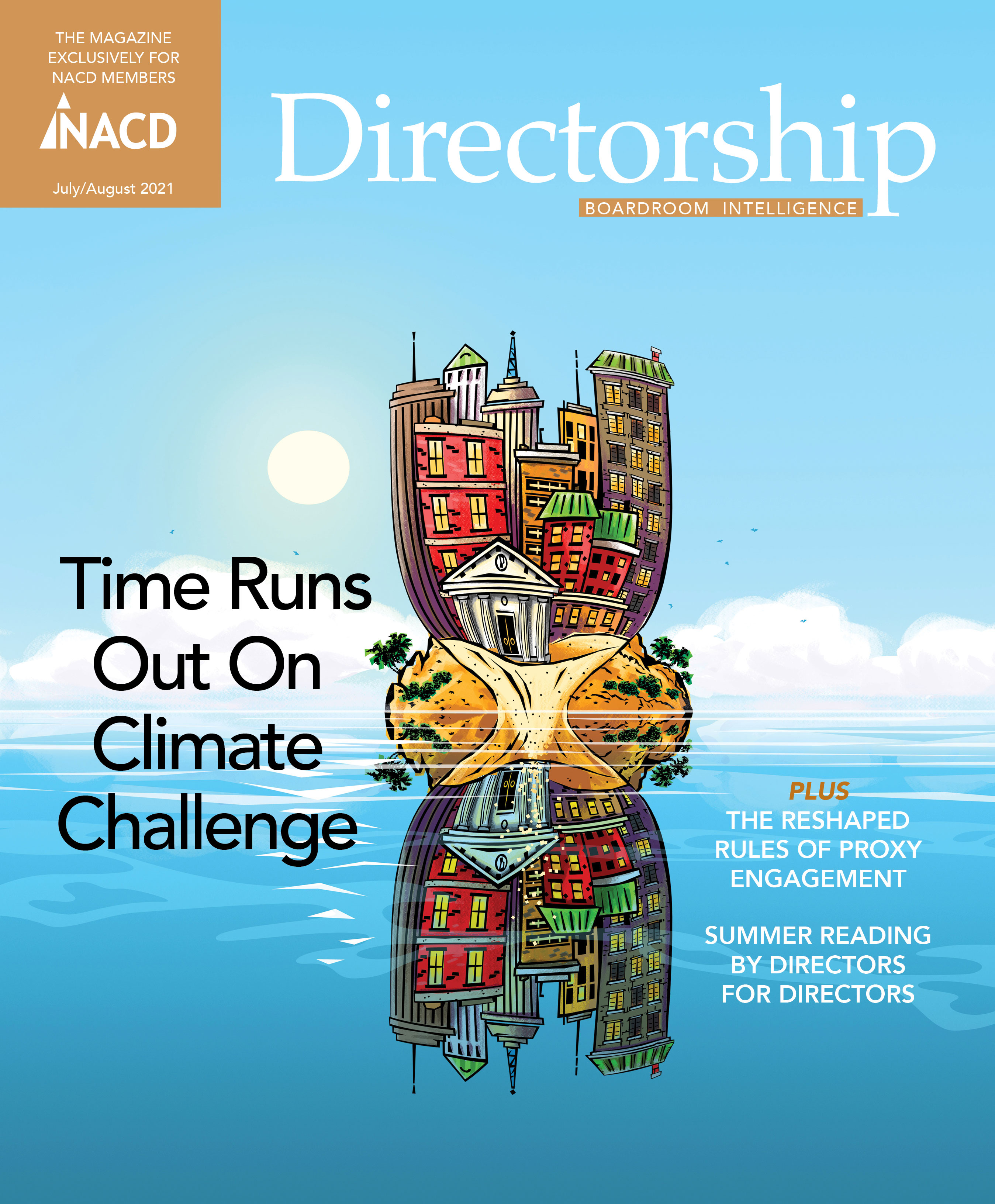 July–August 2021
Time Runs Out on Climate Challenge
May–June Issue
Pre-IPO Boards Under Construction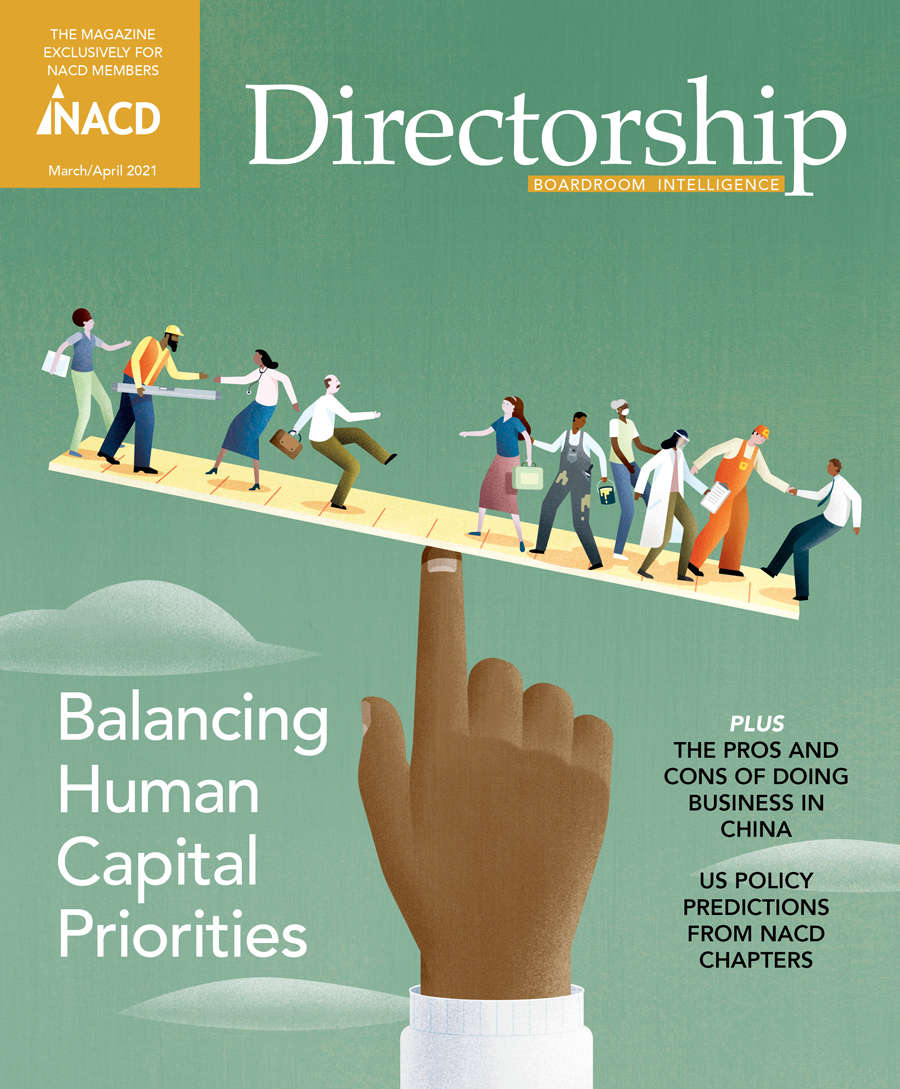 March–April 2021
Balancing Human Captial Priorities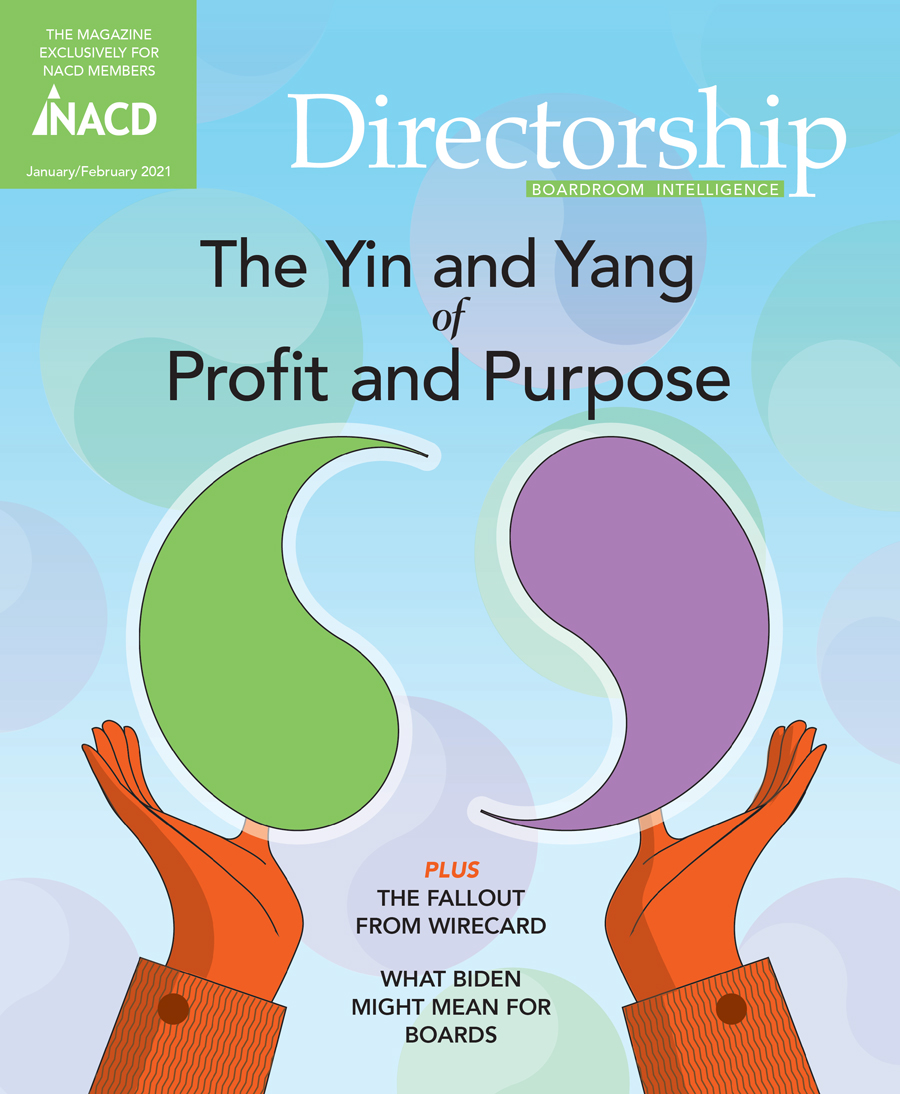 January–February 2021
The Yin and Yang, Profit and Purpose
The most influential conference for board directors
Register Early and Save
NACD Directors Summit 2024
October 6-9, 2024 | Washington, DC, Area