NACD Credentials
NACD Board Leadership Fellowship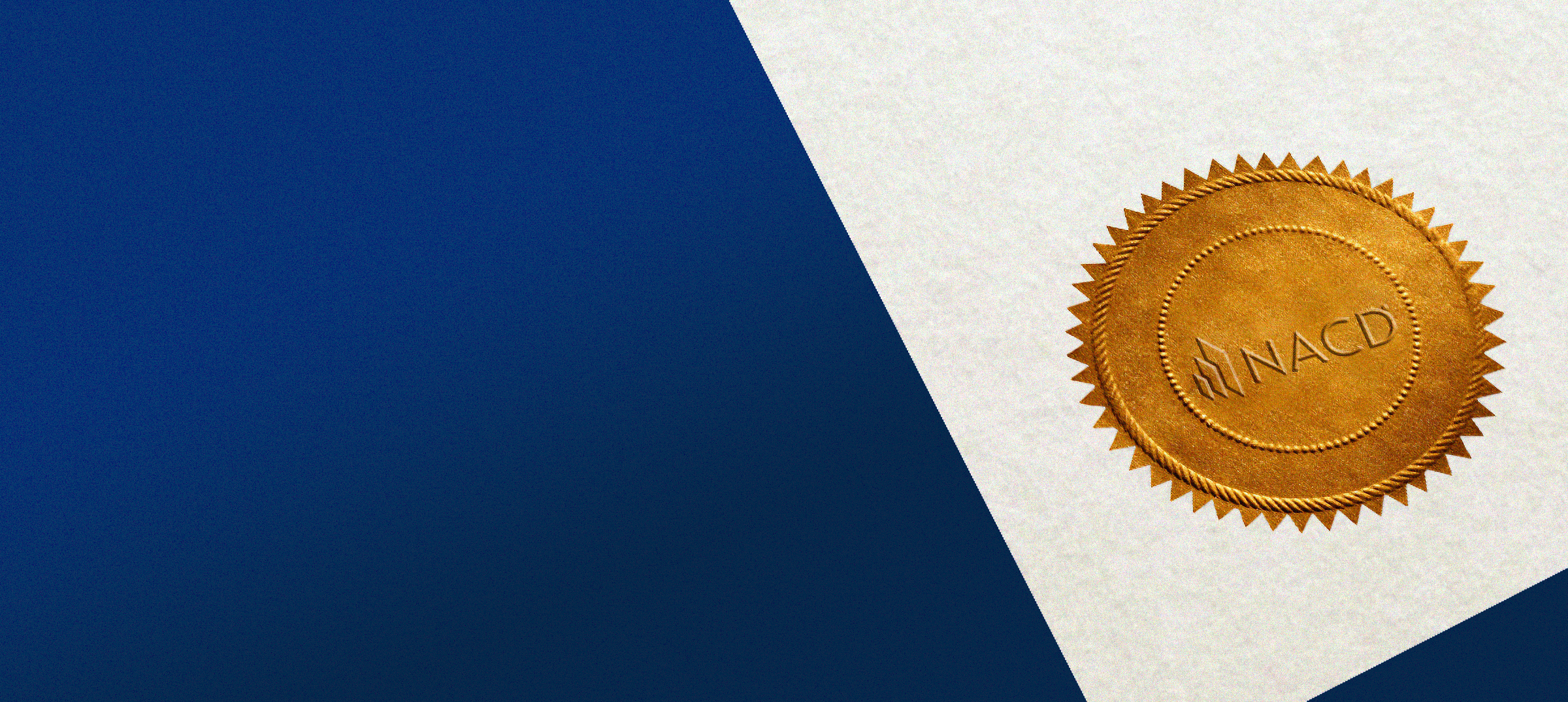 For more than a decade, the NACD Board Leadership Fellowship has recognized experienced directors who are active in the boardroom. Fellows are armed with the latest insights, boardroom intelligence, and leading boardroom practices, and they demonstrate their commitment to ongoing learning yearly by attending NACD's wide variety of director-education programs and events.
The NACD Board Leadership Fellowship is not accepting new fellows in 2023. Please check back for updates and program announcements.
Already a Board Leadership Fellow?
Review your Fellowship transcript for a history of your completed NACD courses and the current status of your credential.
Please note: Since 2021, all NACD Fellows will be moved to a January–December maintenance cycle. You must achieve your 10 maintenance credits within the calendar year to remain an active NACD Fellow. Check your Fellowship portal or contact us with any questions.
NACD Directorship Certification®
NACD Directorship Certification is our new director credential, which serves as a framework for continuous learning. Becoming NACD Directorship Certified® is a distinguished and tangible mark of your commitment to your professional growth and the elevation of directorship as a profession. To become certified, individuals must be NACD members, meet the course prerequisite or exception, and take and pass the certification exam.
Along with your NACD Fellowship® credential, becoming NACD Directorship Certified is a comprehensive way to highlight your commitment to staying current on the latest boardroom insights, intelligence, and practices that will put you at the vanguard of boardroom leadership.
NACD Fellowship allows me to remain on the cutting edge, set a standard, and clearly illustrate my ongoing commitment to investor interests.

Mel Cooper

Senior Vice President and Chief Financial Officer of Forbes Energy Services Ltd.; Board Director of Director, Flotek Industries, Inc., Par Pacific Holdings, Inc., SAExploration Holdings, Inc., and NACD Houston/Austin/San Antonio Chapter
NACD Fellowship complements your membership with these added benefits:
Sample proxy statement language
An official certificate of NACD Fellowship
Complimentary access to the NACD research library
Invitations to Fellow-only programming and networking opportunities
Advance preview of proprietary NACD research and insights
A customizable press release template for personal or company use
An NACD Fellowship transcript to share with your board
A digital NACD Fellow signature badge
Ongoing recognition at NACD events across the nation
Exclusively for NACD Members
NACD Directorship
Certification®
A distinguished mark of commitment to director education.